Earth Is Not My Home
by Kathleen Whitten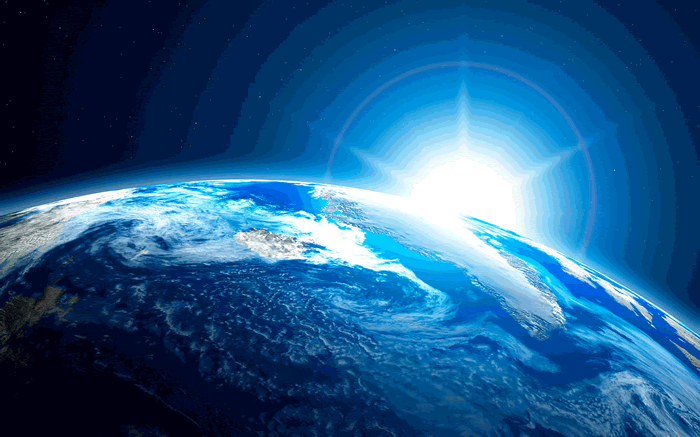 If I get too comfortable on this earth then I need to step back. Earth is not my home.
As a Believer in Jesus Christ, my sole reason for being here is to glorify God, not work to please myself. Ironically, in pleasing God, I am pleased and content and joyful.

If I feel that I "deserve" more, I get alone – away from the world's voices and remind myself that Jesus took what I "deserve" (my sins; DEATH) and I received what He deserves eternal life and a relationship with an amazingly Loving, All Powerful Heavenly Father.

Being able to share God's Truth is a blessing that persons in many countries do not have. I am blessed.

Yet being human, I sometimes feel underappreciated, over-worked, over-stressed, excessively weary and even overlooked by God.

Listen, people will always disappoint us, but God will not.

Focusing on myself and how I am treated is an insidious distraction from satan meant to cause confusion, bitterness, and faithlessness. Think about this: you cannot look up if you are always looking down.

Jesus came to serve, not to be served. Somehow "deserve" seems like "de-serve" or the "opposite of serving."

"For even the Son of Man did not come to be served, but to serve, and to give his life as a ransom for many." Mark 10:45
As Christians many of us are taught that we deserve to be happy. Yes, there is a deep inner joy - that far surpasses the fleeting feelings of happiness - from loving and following Our Lord.
Continual happiness based on circumstances has never been a promise from God. On the contrary, He promises that we will suffer on this earth – some more than others, which doesn't seem "fair."

But God is not the human kind of "fair." He is righteous and His ways are beyond our understanding. Right now there is much that I don't understand, but I look through my tiny subjective perspective, while God sees the entire universe, each person, every situation and a plan that only He understands. After all, He IS God. And His ultimate plan is perfect.
You can change the rest of your life by getting to know and trusting Our Lord.

I cannot begin to understand the difficult circumstances in my life or yours. There is no comparison. When we hurt, we hurt.
But I can tell you that GOD IS REAL and that HE IS SPEAKING TO YOU RIGHT NOW.

I am being propelled to write this: You are not alone. You can be closer to Your Father. It is never too late.

Cry out to Him. Read His Word. Get with people who really love and live for Him.

Jesus promises you something much, much better than earthly bliss: ETERNAL JOY that begins TODAY!

Never, never, never give up on God. Ask, trust, wait and serve.

"Each of you should use whatever gift you have received to serve others, as faithful stewards of God's grace in its various forms." 1 Peter 4:10

Visit Kathleen's blog for a dose of inspiration!
Do you enjoy reading these email meditations? Please search your heart for others in your life who your think may enjoy receiving them too. We encourage you to forward this page to anyone who you feel needs to hear the Good News of Jesus Christ.
If you would like to receive these weekly meditations by email, please take this link.
We thank you for your support of kwm! We are a non-profit organization that relies on your donations, referrals and prayers! Thank you for your support and for sharing this Good News with others in your life. Perhaps God has already used kathleen's powerful messages to help you or those you love, then GIVE TO GIVE by joining us in helping to bring her messages to others! Your support of kwm enables us to offer all of kathleen's messages (audio and written) for FREE, reaching those who are financially challenged who would not recieve God's word any other way.

Becoming a financial partner with kathleen whitten ministries means that, together, we can offer all the ministry has to bring God's healing and hope to a hurting world.
Jesus said, "Freely you have recieved, freely give." Matthew 10:8b LivingJesus.us