Stop Blaming
by Kathleen Whitten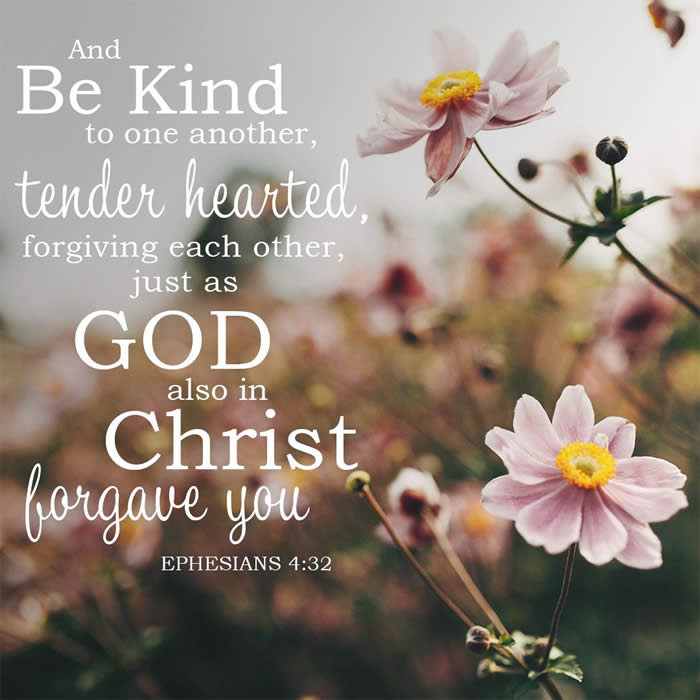 "The word of the LORD came to me: 'What do you people mean by quoting this proverb about the land of Israel: 'The fathers eat sour grapes, and the children's teeth are set on edge'? 'As surely as I live, declares the Sovereign LORD, you will no longer quote this proverb in Israel." (Ezekiel 18:1-3)
There was a saying among God's people that whatever negative choices the father made would forever affect the children. But through His prophets, God reveals that each individual is accountable for his own choices and life results. We can no longer blame the wrong choices of others ("The fathers eat sour grapes") for the choices we make today ("the children's teeth are set on edge").
It is true that ungodly choices made by significant persons in our lives (especially those in authority) can negatively affect us. But God is bigger than any problem that bad choices, mistreatment, or even abuses have caused us.
One of God's Covenant Promises to His people is that He is our Jehovah Rapha, "The Lord Who Healeth Thee."
And it is God's desire to heal us of our past hurts
instead of blaming them for our present problems.
This does not mean we deny the hurt. In order to heal, we need to acknowledge the wrongs done to us (intentional or unintentional; perceived or actual) instead of denying, excusing, rationalizing and then ultimately repeating them in our own lives. For tragically, very often in parent/child relationships, when a wrong doing (sin, trespass, abuse) is not acknowledged and forgiven, then it is repeated from generation to generation.
For example, when I was a little girl my back hurt severely. I told the adults in my life that I was hurting, but even my own pediatrician at the time dismissed my pain. Six months later, severe scoliosis was discovered and immediate surgery was necessary. My entire spine was fused to a rod. I spent a month in the hospital and a year in a body cast.
Chronic pain and additional surgeries robbed me of a carefree childhood, but the worst "robber" by far was the stronghold that developed in my mind: "Nobody listens to me… Nobody cares that I'm hurting…"
Then as I grew up, I subconsciously blamed my mistrust, negative choices, personality flaws, and fears on those who (among a laundry list of other things) "failed" to listen to me as a child. So after having my own children, I doggedly determined that I would listen and listen well.
That's why I was so shocked one day when my daughter tearfully said, "Mommy, I try to tell you things but you don't listen to me. It's like you don't even care."
After apologizing to her I went upstairs alone, dropped to my knees and cried. After humbling myself before God, He taught me an invaluable lesson: The offenses of others (even the ones we hate the most) that we continue to blame for our own choices—we ourselves are destined to repeat.
So I acknowledged the pain of "not being heard" (among other things), forgave others, asked God's forgiveness for blaming, and forgave myself. And today, God is continuing to heal me in many areas of my life (body, soul, and spirit) and is helping me to become a better listener (among many, many other things).
Like the children who I've mentored who have been satanically and sexually abused, some of the other offenses on my list (and probably yours) are much more painful than the small personal example I just gave. But none of us can afford to blame the choices that we make today on how we were wronged in the past, unless we are willing to pay the price of becoming the "offender" ourselves.
I cannot change my past. You cannot change your past. But we can choose to change our present and our future by acknowledging the wrongs (or even perceived wrongs), asking God to help us forgive others (and ourselves), and choosing to stop blaming others (those who ignorantly or even purposefully hurt us) for our own choices today. Then God's miraculous healing can begin!
In choosing to do things God's way (acknowledging, forgiving, and taking personal responsibility for our current lives) we are in position to receive some amazing promises from God! What promises? There are too many to count, but one that comes to mind—God promises that if we trust Him, He will give us double for our past shame and we will have everlasting joy!
"For your shame ye shall have double; and for confusion they shall rejoice in their portion: therefore in their land they shall possess the double: everlasting joy shall be unto them."
Isaiah 61:7)
Stop blaming and start claiming: double restoration for your shame!
Forgive others. Forgive yourself. Let go of the shame and the blame. And ask God to give you double for your trouble. Then get ready to receive miraculous healing (body, soul, and spirit) and everlasting joy that can only come from Him!
Do you enjoy reading these email meditations? Please search your heart for others in your life who your think may enjoy receiving them too. We encourage you to forward this page to anyone who you feel needs to hear the Good News of Jesus Christ.
If you would like to receive these weekly meditations by email, please take this link.
We thank you for your support of kwm! We are a non-profit organization that relies on your donations, referrals and prayers! Thank you for your support and for sharing this Good News with others in your life. Perhaps God has already used kathleen's powerful messages to help you or those you love, then GIVE TO GIVE by joining us in helping to bring her messages to others! Your support of kwm enables us to offer all of kathleen's messages (audio and written) for FREE, reaching those who are financially challenged who would not recieve God's word any other way.

Becoming a financial partner with kathleen whitten ministries means that, together, we can offer all the ministry has to bring God's healing and hope to a hurting world.
Jesus said, "Freely you have recieved, freely give." Matthew 10:8b LivingJesus.us