Prophecy
by Kathleen Whitten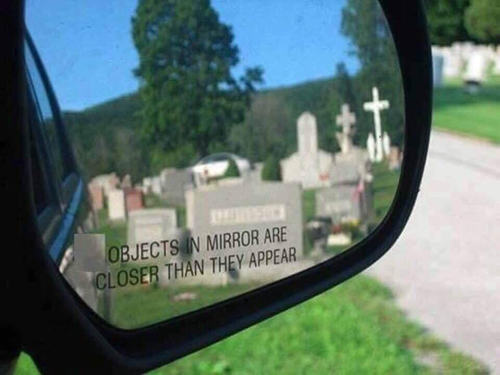 In Matthew 2:1-12 and Isaiah 60:1,6,9, we are reminded that history continually proves Biblical prophecy. This is wonderful in hindsight, but imagine the poor chap that is given the the daunting task of prophesying God's warnings. Most prophets in the Bible were martyred, and many scholars believe that Isaiah was "sawn in two."
Why? At the time, Israel was worshiping idols and Judah remained outwardly conforming to God's laws but was morally corrupt. (Is. 3:8-26). So Isaiah warned that God's people must turn back to God's ways or else fall into the enemies' hands. He even reproved them for rationalizing their own brand of morality: "Woe unto them that call evil good, and good evil; that put darkness for light, and light for darkness... Woe unto them that are wise in their own eyes, and prudent in their own sight!" (Isaiah 5:20,21)
Of course, history proves both Judah and Israel did fall into captivity as a result of their determination to disobey God. Therefore, it makes us very concerned to read these "woes" in Isaiah and recognize some of the same depravity in our own society.
Yet, even today, the loving merciful voice of God is heard through the Messianic prophecy of Isaiah, "All we like sheep have gone astray; we have turned, every one, to his own way; And the LORD has laid on Him (Jesus) the iniquity of us all." (Isaiah 53:6)
Through Jesus, God extends to us His mercy so that we might "know Christ and make Him known.
Do you enjoy reading these email meditations? Please search your heart for others in your life who your think may enjoy receiving them too. We encourage you to forward this page to anyone who you feel needs to hear the Good News of Jesus Christ.
If you would like to receive these weekly meditations by email, please take this link.
We thank you for your support of kwm! We are a non-profit organization that relies on your donations, referrals and prayers! Thank you for your support and for sharing this Good News with others in your life. Perhaps God has already used kathleen's powerful messages to help you or those you love, then GIVE TO GIVE by joining us in helping to bring her messages to others! Your support of kwm enables us to offer all of kathleen's messages (audio and written) for FREE, reaching those who are financially challenged who would not recieve God's word any other way.

Becoming a financial partner with kathleen whitten ministries means that, together, we can offer all the ministry has to bring God's healing and hope to a hurting world.
Jesus said, "Freely you have recieved, freely give." Matthew 10:8b LivingJesus.us