Sacrificial Love
by Kathleen Whitten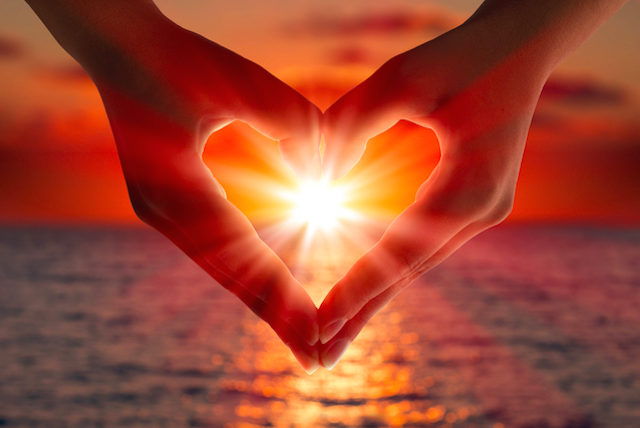 During His short life on this earth, Jesus spent countless hours teaching the people about God's love, helping all in need, healing the sick, and exhibiting the miraculous power of His Father.
However, when the eleventh hour drew near and Jesus knew that His time on earth was coming to a close, Jesus' last actions reflected the very truest heart of God, an even deeper, greater love than His public ministry could convey.
"Jesus knew that the Father had put all things under His power, and that He had come from God and was returning to God; so He got up from the meal, took off His outer clothing, and wrapped a towel around His waist. After that, He poured water into a basin and began to wash His disciples' feet, drying them with the towel that was wrapped around Him. (John 13:3-5)
At the end of His life, Jesus donned the garb of a servant, stooped down, and commenced to wash the dirty road-weary feet of His followers!
Look beyond the murals and renaissance paintings of the Last Supper and imagine the true picture of what was taking place. Jesus, God Himself, removes His outer clothing (His entitlement and honor among men) and debases Himself (becomes a servant) by washing lesser men's feet.
Jesus' last actions on earth reflect God's true
Love is sacrificial service.
Today, most important men and women expect to be waited upon. As one's value rises in the eyes of men, most progressively important people consider themselves above the simple acts of servant hood. Many develop an attitude of entitlement, which lends itself to pride as well as a dismissal of the needs of others.
This is exactly opposite to Jesus' example of love. The very definition of love as described in ICorinthians 13 is one of sacrifice. Love is patient, love is kind, always protecting, always trusting, always hoping, always persevering, not envious, not boastful, not proud, not rude, not self-seeking, or easily angered, or unforgiving!
Our greatest leaders, in the eyes of God, are not those who expect others to constantly do for them, but rather consistently look for ways to serve and help others! And they are willing to get their hands dirty in the process!
Christianity is not a private, sterile religion whereby we can hire others to do the unpleasant tasks. Each believer is specifically gifted and called by the Holy Spirit to sacrificial love.
And sacrificial love removes entitlement and self importance
in order to wash lesser men's feet

Sacrificial love is willing to get involved.
Sacrificial love doesn't say "What's in this for me?"
Sacrificial love doesn't expect the best seat.
Sacrificial love lends without expecting repayment.
Sacrificial love forgives and forgives again.
Sacrificial love doesn't judge.
Sacrificial love is full of joy unspeakable!
Sacrificial love brings us to the very heart of The Father!
Visit Kathleen's blog for a dose of inspiration!
Do you enjoy reading these email meditations? Please search your heart for others in your life who your think may enjoy receiving them too. We encourage you to forward this page to anyone who you feel needs to hear the Good News of Jesus Christ.
If you would like to receive these weekly meditations by email, please take this link.
We thank you for your support of kwm! We are a non-profit organization that relies on your donations, referrals and prayers! Thank you for your support and for sharing this Good News with others in your life. Perhaps God has already used kathleen's powerful messages to help you or those you love, then GIVE TO GIVE by joining us in helping to bring her messages to others! Your support of kwm enables us to offer all of kathleen's messages (audio and written) for FREE, reaching those who are financially challenged who would not recieve God's word any other way.

Becoming a financial partner with kathleen whitten ministries means that, together, we can offer all the ministry has to bring God's healing and hope to a hurting world.
Jesus said, "Freely you have recieved, freely give." Matthew 10:8b LivingJesus.us