Eternity
by Kathleen Whitten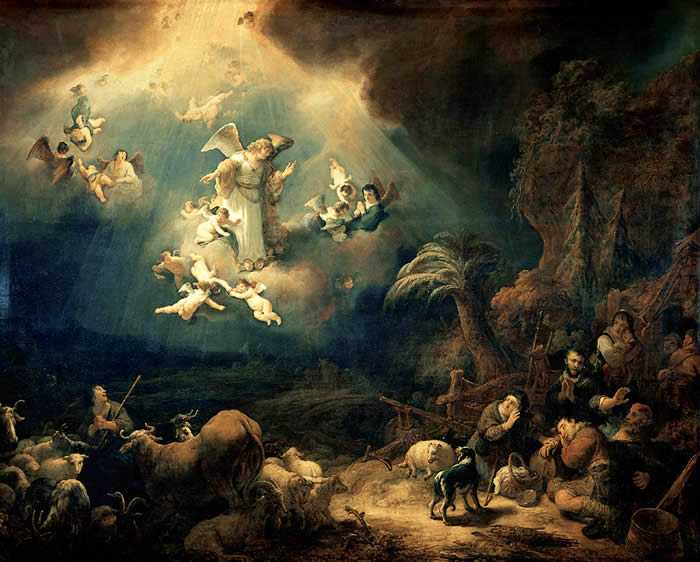 As finite-minded humans, one of the most difficult things for us to comprehend is eternity. We have no earthly comparison or language to even begin to describe forever. For example eternity, or forever, is described as "a long, long time" or "forever and ever and ever" or "ever-after."
In light of this, many people have expressed they are secretly afraid that they will be bored in heaven. "No matter how nice heaven is, eternity is a long, long time. Even with streets of gold, angel's music, perfectly beautiful surroundings, and wonderful people—how could I not get a little bored after two or three billion years?"
One problem is God's timetable is very different than our own! The scriptures says, "…a thousand years
in (God's) sight are like a day that has just gone by…" (Psalm 90:4)
In heaven, a thousand years will seem like a day - and not a day of traffic jams, stumped toes, income taxes, stress, pain, strife, or broken hearts —but Heavenly days filled with peace, joy, and love overflowing in the presence of The Father, Our Lord Jesus, The Holy Spirit, and even our loved ones!
Another problem to our understanding eternity is we presently hold only glimpses of what we will experience in heaven. Some of these glimpses might include how we feel when a baby falls asleep on our shoulder or when we sit on a porch swing on a starry night with someone we dearly love. More glimpses of heaven could be when we behold the majesty of a snowcapped mountain, have the privilege of giving to someone in great need, sing the songs of our childhood, or sink into a warm bathtub on a chilly night. Perhaps our closest earthly glimpse of heaven's joy is when we experience the majesty and mercy of God so deeply that tears run down our faces in thanksgiving!
Stop now and imagine that peace and joy for eternity! Can you?
No wonder Paul wrote: "For to me, to live is Christ and to die is gain. If I am to go on living in the body, this will mean fruitful labor for me. Yet what shall I choose? I do not know! I am torn between the two: I desire to depart and be with Christ, which is better by far; but it is more necessary for you that I remain in the body. Convinced of this, I know that I will remain, and I will continue with all of you for your progress and joy in the faith, so that through my being with you again your joy in Christ Jesus will overflow on account of me."
(Phil. 1:21-26)
Do you enjoy reading these email meditations? Please search your heart for others in your life who your think may enjoy receiving them too. We encourage you to forward this page to anyone who you feel needs to hear the Good News of Jesus Christ.
If you would like to receive these weekly meditations by email, please take this link.
We thank you for your support of kwm! We are a non-profit organization that relies on your donations, referrals and prayers! Thank you for your support and for sharing this Good News with others in your life. Perhaps God has already used kathleen's powerful messages to help you or those you love, then GIVE TO GIVE by joining us in helping to bring her messages to others! Your support of kwm enables us to offer all of kathleen's messages (audio and written) for FREE, reaching those who are financially challenged who would not recieve God's word any other way.

Becoming a financial partner with kathleen whitten ministries means that, together, we can offer all the ministry has to bring God's healing and hope to a hurting world.
Jesus said, "Freely you have recieved, freely give." Matthew 10:8b LivingJesus.us