Change Me
by Kathleen Whitten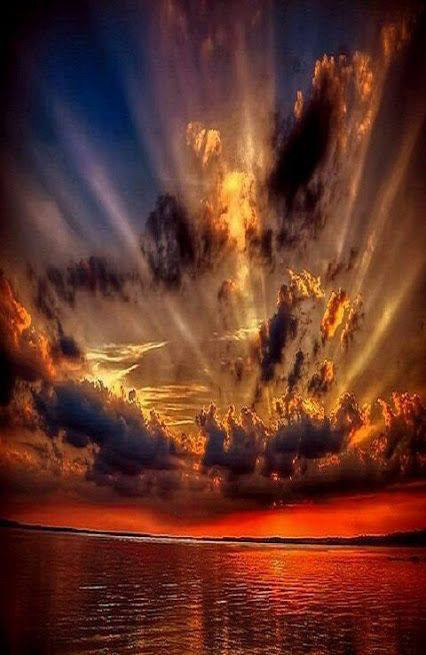 Paul writes in Romans 7:15, 18-19, "I do not understand what I do. For what I want to do I do not do, but what I hate I do. I know that nothing good lives in me, that is, in my sinful nature. For I have the desire to do what is good, but I cannot carry it out. For what I do is not the good I want to do; no, the evil I do not want to do– this I keep on doing."
Paul's exasperation with himself in Romans 7 mimics our own frustration as we too try to do what is good and fail. Like Paul, I've often thought to myself, "Good grief, I have so many things about me that need to change. It is overwhelming."
If you have ever felt this frustration then Psalm 138:8 will mean as much to you as it does to me.
"The LORD will fulfill His purpose for me." (Psalm 138:8a)
Another Bible version of Psalm 138:8 reads:
"The LORD will perfect that which concerns me."
In other words, God, not me, will change me, perfect me and mold me. He will cause me to do good. He will help me to overcome my weaknesses. He will help me to be kind when I want to lash out, be patient when I want to scream, and be more like Him... when it would be easier to be more like me.
The LORD will change me! Not me!
Two scriptures in the New Testament back up God's promise in Psalm 138:
1Peter 5:10 "And the God of all grace, who called you unto His eternal glory in Christ... shall Himself perfect, establish, strengthen you."
Philippeans 1:6 "He who began a good work in you will perfect it until the day of Jesus Christ."
And so it seems that we have a choice. We can keep working on ourselves and remain frustrated, or we can allow God to work on us so that He might truly change us for good.
How do we allow God to work on us?
1. Study His Word. Join a Bible Study so you are challenged to not only read and understand His Word, but also to apply it to your life. (God's Word is alive - Hebrews 4:12; God's Word transforms us - Romans 12:2)
2. Commune with His people. Others who are desiring and making an effort to do things God's way will encourage you as you do the same. (Hebrews 10:25)
3. Pray and ask for God to change you. (James 4:2 says that "you do not have because you do not ask God.")
4. Believe God will fulfill His purpose in you! (Psalm 138:8)

Do you enjoy reading these email meditations? Please search your heart for others in your life who your think may enjoy receiving them too. We encourage you to forward this page to anyone who you feel needs to hear the Good News of Jesus Christ.
If you would like to receive these weekly meditations by email, please take this link.
We thank you for your support of kwm! We are a non-profit organization that relies on your donations, referrals and prayers! Thank you for your support and for sharing this Good News with others in your life. Perhaps God has already used kathleen's powerful messages to help you or those you love, then GIVE TO GIVE by joining us in helping to bring her messages to others! Your support of kwm enables us to offer all of kathleen's messages (audio and written) for FREE, reaching those who are financially challenged who would not recieve God's word any other way.

Becoming a financial partner with kathleen whitten ministries means that, together, we can offer all the ministry has to bring God's healing and hope to a hurting world.
Jesus said, "Freely you have recieved, freely give." Matthew 10:8b LivingJesus.us